Hi Friends, aaj main pehli baar HindiMeHelp par koi motivational article share kar rha hoon, in articles ki mdd se aap logon ko kafi inspiration milegi joki aapki life me aapke liye kafi helpful sabit hogi. HindiMeHelp ka udeshay hi aap logon ki help karna hai.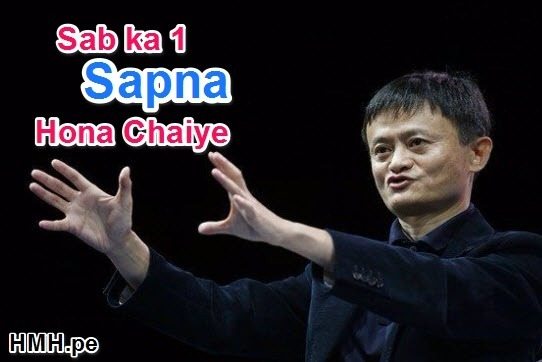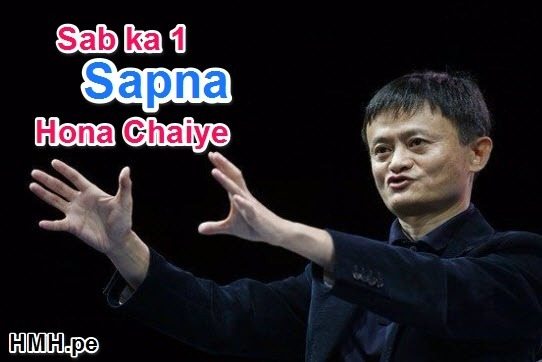 Isliye aaj main aap logon ke sath Jack Ma (Founder of Alibaba.com) ki story share kar rha hoon joki ek bahut hi inspirational Story hai. jo ek garib parivar se the, wo aaj china ke sabse amir aadmi hai. Jack Ma ki story un logon ke liye inspiration hai jo ki garib parivar se hai aur ye sochte hai ki garib hone ke karn ve kuch nahi kar sakte.
Jack apne college entrance exams me do baar fail hua, use darjno baar naukari se reject kiya gya. Alibaba ki success se pehle unhone kai baar asafalta ka samana karna pada, lekin ve ruke nahi aur isi ki badaulat aaj ve china ke sabse amir aadmi hai. To fir aaiye jante hai
Jack Ma ki Success ka Safar (0 to Hero!)
Jack Ma ka janam 15 october 1964 ko Hangzhou namk sthan par hua tha joki china ke dakshini hisse me hai. Jack ka ek bda bhai aur ek choti behn thi. Jack ka privar garib tha. Jack bachpan me duble patle sharir ke the. 1972 me US ke president Richard Nixon ek baar hangzhou me aaye tab se Hangzhou ek tourist place ban gya, tab Jack ki umr 8-9 saal ke karib thi, Vah subah jaldi uthkar shahar ke main hotel me jata the aur english sikhne ke badle me tourists ko shehar me ghumata the. Unka 'Jack' naam bhi ek tourist ne hi diya tha.
Image Credit: BuisenessInsider.com
Unke paas paise nahi the isliye aage badhne ke liye unke pass kewal ek hi rasta tha vo tha padai ka. Apna High School pass karne ke baad usne usne college me apply kiya lekin vo do baar entrance exams me fail ho gya. Tisri baar ve exams me pass ho gye aur unhone Hangzhou Teacher's Institute ko join kiya, Unhone 1988 me vahi se apni graduation ki. Graduation karne ke baad unhone bahu saari jobs ke liye apply kiya. lekin unhen har baar asafalta ka samna karna pada. bahut baar naukri se rejected hone ke baad unhen aakhirkar ek English Teacher ki job mil gayi.
Jack ko Computers aur Internet ka koi anubhav nahi tha, lekin ek baar jab ve 1995 me US ki trip par gaye to unhone pehli baar internet ka use kiya, fir ve internet se kafi akarshit hue. Jack ne internet par sabse pehle 'Beer' ke baare me search kiya tha, tab unhe ye jankar kafi ascharya hua ki results me chinese beer ke baare me kuch tha hi nahi. Iske baad unhone China ki ek internet company start karne ki sochi.
Uski pehli do koshishe fail ho gayi, iske 4 saal baad unhone apne 17 doston ko apne flat me ikkatha kiya aur unhen apne naye marketplace me invest karne ke liye mnaya jiska naam tha Alibaba. Is site par bade- bade niryatak apne saman ko list karte the aur Customers unhen yhan se directly kharid sakte the.
Is Service ne jald hi duniya ke  bahut saare niryatko ko akarshit kiya. Isse Alibaba ko kafi munafa hua. 2005 me yahoo ne Alibaba me $1 Billion invest kiye aur company ke 40% shares kharide. Ye alibaba ke liye kafi tha aur Alibaba ne China me Ebay ko piche chod diya. Isse Yahoo ko bhi kafi fayda hua.
2013 me Jack ne Alibaba ke CEO ke pad se istifa de diya lekin ve alibaba ke karykari adhyksh (Executive Chairman) bane rahe. Alibaba ne Jack ko $25 billion ka malik bna diya aur vah China ke sabse amir aadmi ban gaye. Jack aaj china me ek celebrity jaise hai jinhe sunne ke liye bahut badi bhid ikkathi ho jati hai. Alibaba Company har saal Talent Shows ko bhi host karti hai. Jack Ma china me ek pryavarn sanrakshk ke rup me bhi jane jate hai.
Jack Ma ke kuch Inspirational Quotes:
1. कभी हार मत मानो। आज कठिन है, कल और भी बदतर होगा, लेकिन परसों धूप खिलेगी।
2. जब आपके पास एक मिलियन डॉलर है, तो आप एक भाग्यशाली व्यक्ति हैं। जब आपके पास 10 मिलियन डॉलर हैं, तो आप पर संकट है, बहुत बड़ा सर दर्द।
3. अलीबाबा के बुरे दिनों में मैंने सीखा कि आपको टीम में वैल्यू, इनोवेशन और विज़न डालना होता है। ये भी कि अगर आप हार नहीं मानते तो आपके पास एक और मौका होता है। और जब आप छोटे होते हैं, आपको बहुत अधिक फोकस्ड होना होता है और अपने दिमाग पर भरोसा करना होता है ना कि अपनी ताकत पर।
4. आपको अपने प्रतिद्वंदी से सीखना चाहिए, लेकिन कभी नक़ल न करें। नक़ल किया और आप मरे।
5. बहुत ज़रूरी चीज जो आपमें होनी चाहिए वो है धैर्य।
6. मैं पसंद नही किया जाना चाहता। मैं सम्मानित किया जाना चाहता हूँ।
7. इससे फर्क नहीं पड़ता कि पीछा कितना कठिन है, आपके पास हमेशा वो सपना होना चाहिए जो आपने पहले दिन देखा था। वो आपको प्रेरित रखेगा और (किसी कमजोर विचार से ) आपको बचाएगा।
8. हमारे पास कभी भी पैसों की कमी नहीं होती। हमारे पास कमी होती है सपने देखने वाले लोगों की, जो अपने सपनो के लिए मर सकें।
9. दूसरों की सफलता से सीखने की बजाये, उनकी गलतियों से सीखो। ज्यादातर लोग जो विफल होते हैं उनकी विफलता के कारण सामान होते हैं जबकि सफलता की कई वजहें हो सकती हैं।
10. आप कभी नहीं जानते कि आप अपने जीवन में कितना कुछ कर सकते हैं।
Jack Ma ke aur bhi inspirational quotes padhne ke liye yhan click kare.
Jack Ma ke Bare me Hindi Video
Friends aapko ye video bhi dekhna chaiye..
To doston aapko Jack Ma ki ye inspirational story kaise lagi? Is story ko aapke sath share karne ka ek hi maksad tha ki aap ise padhkar inspire ho saken ki ek garib parivar ka baccha aaj China ka sabse amir aadmi ban sakta hai to aap kya nahi kar sakte.
Jack ki safalta ke piche sabse bda karan tha ki unne kabhi har nahi mani aur isi bdaulat aaj vo is mukam par hai. Agar aap bhi apni jindgi me aane vali preshaniyon se har n mankar aage badhte rahe to aapko kamyab hone se koi nahi rok sakta.
Agar aapko Jack Ma ki ye story acchi lagi to ise social media par share jarur karen. Is story par apne views comment ke dwara jarur batyen.
aisi hi aur bhi nayi posts ke updates paane ke liye hmara free email subscription le aur hamen Facebook, Twitter, Google+ par follow karen.
Agar aapki Life me bhi koi Udesh hai, ya aapka bhi koi Sapna hai to usko Comment karke jarur bataye.. Muje ustukta hai jaanne ke liye :)
Facebook ki Success Story bhi jarur read kare :)